Post by itssoeasy23 on Dec 30, 2010 20:02:56 GMT -5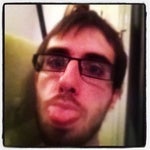 Well maybe the internet smarks should grow up and move on. The attitude era aint coming back, blood is gone, Cena is the top guy, and it'll be PG for the next few years.
Maybe the internet douchebags should stop acting like WWE should be doing everything for them. Because clearly the WWE don't care about the internet and are making it obvious. As they should be.
I love that you dogpile all these viewpoints onto me as though I think of them in the same way as everyone else does, really appreciate having words stuffed head long in my mouth.
Also, you know what would be obvious to show that the WWE doesn't care about the 'internet douchebags' as you call them? Not mentioning the Internet whenever they can to enrage the internet. You're a big enough company to just take their viewpoints in the morning memos Vince gets, take it on the chin and move onto sitting in the money made from all the fans who aren't ranting and raving about the product.
That's just counter productive to that viewpoint. It's like when big websites insult 4chan and then they act all surprised when their website gets shut down by hackers from 4chan. If you didn't mention them at all, you wouldn't be looking at a screen saying 'Error Page Not Connecting'.
I wasn't putting words in your mouth or saying you were a part of the internet douchebag's. I never said you were the same way.
I was simply saying my veiwpoint on why the WWE should trash in the internet.
Becuase, in retrospective, the WWE is trashed all the time by the internet. On youtube, forums, message boards. There are some forums where it's seemingly dedicated to "lets bash current WWE."
They can bash the internet smarks. It's called retaliation. The internet smarks love the indie guys, they love the attitude era, they love any moment they get to bash the WWE.