Post by kingoftheindies on Feb 26, 2013 16:12:54 GMT -5
Since every other indy fed has an official thread, I guess it only makes sense to give everybody's favorite Ultraviolent Wrestling Federation some love... especially since I'm normally the only one commenting

. So CZW returns to Flyer Skate Zone on March 9th with WANTED. Here is the card for the show...
CZW World Heavyweight Championship
MASADA (c) vs. 'Chainsaw' JOE GACY vs. 'Bulldozer' MATT TREMONT vs. CHRISTINA VON EERIE
CZW Tag-Team Championship
The Catalyst (DUSTIN RAYZ & ERIC RYAN) (c) vs. NOI's DEVON MOORE and LUCKY 13
CZW Wired TV Championship
A.R. FOX (c) vs. AZRIEAL
Pick Your Poison Match #1
SAMI CALLIHAN vs. ADAM COLE's Choice*
Pick Your Poison Match #2
ADAM COLE vs. SAMI CALLIHAN's Choice*
*Cole and Callihan will pick the other's opponent from the following 3 men: CZW Owner DJ Hyde, The Innovator of Violence Tommy Dreamer, and The Zombie Princess Jimmy Jacobs
Campaign for a Better Combat Zone vs. OI4K
SHANE STRICKLAND vs. BANDIDO JR.
OI4K's NEVAEH vs. WSU World Champion JESSICKA HAVOK
Not a bad looking show, Drake Younger and Danny Havoc will both be in Big Japan this they aren't booked.
April 5th is WrestleCON but I already have a thread for updates on that
On April 13, CZW will then return to the Flyer's Skate Zone with one of the most Prestigious Tournaments on the Independent Circuit: The Best of the Best. This will be the 12th tournament and each of the previous winners have gone on to various forms of success in the wrestling world. Here's a look at past winners for those who don't know.
BOTB I: The W*NGER
BOTB II: Trent Acid
BOTB III: B-Boy
BOTB IV: Sonjay Dutt
BOTB V: Mike Quackenbush
BOTB VI: Ruckus
BOTB VII: Joker
BOTB VIII: Sabian/BLK JEEZ
BOTB IX: Ego Fantastico/Robert Anthony
BOTB X: Adam Cole
BOTB XI: Sami Callihan
Who will join the prestigious list of winners for the tournament? Here's the list of competitors so far...
Shane Hollister
Shane "Swerve" Strickland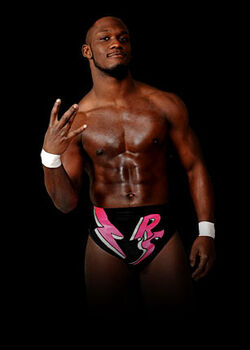 Rich Swann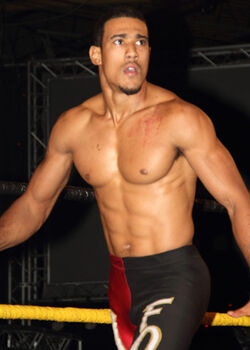 CZW Jr Heavyweight and Wired TV Champion AR Fox
The Chiva Kid
From CZW's partners in Germany WXW, Tommy End
From CZW's partners in the UK Fight Club: PRO MK McKinnan
More to be announced as the event gets closer, but looks like another solid tourny from DJ.
Also worth mentioning CZW will be returning to England, Germany, and Japan with the Triangle of Unity/Ultraviolence. CZW is also working to do it's own tour of Japan later this year and DJ is going to make another announcement about CZW later in the year, he already made the announcement in passing on the radio, but still has to make it official
{Spoiler}CZW will be going to Mexico later this year