Post by King Boo on Sept 23, 2010 11:09:27 GMT -5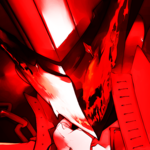 Shannon, actually made sense, (I liked him) but as I thought, that yapper of his costed him. Na Ohnka is such a bitch. One of the best Tribal talks ever.
Holly from really crazy to a redemption? Seems like it, after you compare her and Na Onka after the challenges.
WTF. They Changed Judson's name into FABIO? That sucks man. Hate it. It's a name someone (Shannon) came up to ridicule and bully him, not something he thought up himself. Plus it's not really a nickname, as more of a actual name, so it just looks weird to see it on the opening credits. Sash, and Benry are ok nic-names, better than Fabio.
I really do think Sash is in fact gay. The Whole Tribal comeback against Shannon was very forced, ungenuine and weak. He is in the closet I think.
More Later. Just soo much to say about this ep. And Purple Kelly is Invisible again. There's always one every season, who is just plain hidden.
Shannon made some sense but I got bad vibes from him from episode one. First off, he meanly made fun of one of my faves this season already, Jud. I refuse to call him Fabio because of what you said about the nickname. It's not this playful thing, it was meant as a way to demean someone who didn't do anything to be demeaned.
Second, he can say all he wants about how "too many women" have won the game recently (which, if my timeline is correct, he wouldn't have known about Sandra which means, if we're generous to him and go back to Season 10 in Palau, a grand total of three women won. Three women from seasons 10-19 is too many?) and try to pass it off as the male equivalent of girl power (man power? lol) that just rubbed me the wrong way. I'm not some feminazi and I can fully admit when dudes are better at things than chicks but I've seen these types of guys before and they think being men is pumping themselves up by acting that way and it's lame. He picks on guys that aren't guys like him and puffs out his chest like he's some big, special guy. Shannon was lame and he showed it in that TC.
On another topic, I also think Sash is gay. I couldn't care about it in the least and I've known 100% straight guys who skew more on the effeminate side but his comments about being the biggest bachelor in NYC and being surrounded by beautiful women is just laying it on too think. Homeboy needs to stop talking that way because it just sounds like he's overcompensating and covering something up. That said, Shannon's booming "ARE YOU GAY?" at TC was perhaps not the best judged move.
Oh, and NaOnka? It's not possible that Jud did or said anything to you that you couldn't have liked because YOU DON'T LET HIM SPEAK. Also, I have a theory that Jud is probably the smartest person on La Flor. He may seem all dumb surfer guy but I bet you he's the most with it.
I loved the segment of Holly sinking Dan's shoes because it was all like "HE THINKS I'M CRAZY. I'M GONNA SHOW HIM HOW NOT CRAZY I AM BY DOING THIS CRAZY THING."
Lastly, Tyrone's facial expressions are PRICELESS and I love him.