Post by The OP on Dec 29, 2011 12:05:47 GMT -5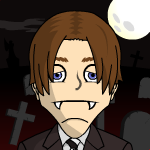 I think the pinnacle of what I bought Miz as was the time where he and Morrison were ringing the bell and messing with Festus...that just came off as "you know, Miz looks like the kind of guy who would do that crap to someone". And he really should be. He seems like a nice guy in real life, but I absolutely loathe his character as anything beyond being smarmy wanna-be prep bully. And for the love of God...give him someone he can play off of...he sucks when he doesn't have someone there as a foil.
Good post, there are some astute observations in there. I've been bashing Miz a lot lately, and it's unusual for me to go around bashing any wrestler as on a general level I have a lot of respect for wrestlers, but I just got sick of seeing people get accused of having some kind of irrational dislike for the Miz. Either that, or they'll get told that it's because he's such a good heel. It's like, if you like the Miz that's fine, but a lot of people have legitimate reasons why they don't care for the guy's work and that's why they don't like him. I don't like not caring about PPVs because I'm not interested in the main event program and that's the situation I was in with Miz in the main event.
I've noticed more people starting to sour on Miz since he was paired with R-Truth, and I think it's because of how much more talent Truth has both in ring and on the mic. A lot of people probably expected Miz to kind of carry the team, but instead he always seemed like the lesser half.