Post by bluemeii on Oct 16, 2014 10:25:56 GMT -5
Do I start Frank Gore or Chris Ivory this week?
And I have a WR/RB/TE situation: Steve Smith, Edelman, Garcon, Hopkins, Martellus Bennett. 5 guys, 1 spot.
2nd question is an easy one. Steve Smith Jr. When he gets hot you ride him like your favorite horse till he either gets hurt or starts pouting about something. He ain't doing either so he's guaranteed points right now.
The RB question?

? Ugh. Gore is losing carries and going against the #4 defense/#4 rush defense in the league in the altitude. Ivory could be rendered useless by the mid 2nd quarter tonight. Honestly that's a tossup, I really wouldn't count for alot of points out of either one this week.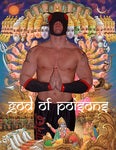 Larry Fitzgerald, Torrey Smith, Marques Colston or James Jones?
I have about every Fantasy Spot locked for my team this week except one, the WR2 Spot, which has belonged to Larry all year at my own expense, so lets see what we're looking at here
Larry finally broke out and looked like Larry Fitzgerald after mediocre week after mediocre week, getting his first Touchdown and his first big line. It could be argued Palmer coming back helped, but Palmer only threw to him once week one, so it's a bit iffy. Oakland, for being an 0-5 team has given up the 11th most points to WR's, but Oakland has been pretty bad this year regardless on Defense, and Larry could find the space and time to get a TD and have a good week coming off last week.
James Jones has actually been a huge bright spot for Oakland since the start of the year, only really having one bad stat line in the PPR league. Arizona has given up the second most points to WR's so far, and yeah for as good as Arizona has been this year that's a tempting stat. However, with the emergence of Holmes, one has to wonder if it will cut into Jones value, but in the end they'll be throwing a ton with Carr in what should be a close game, the question is, is James good enough to start over Fitz in the matchup?
Colston is there but he's not really above the other ones currently. The only reason Im considering him is the supposed expanded role he will get with Jimmy Graham hurt. Problem is, Jimmy was hurt before this year and Colston didn't do anything with it. Colston is the supposed Number 1 on the Team hasn't looked very good, from a goose egg in Cleveland to pretty miserable stats all year, Colston is basically a bench holder right now, and Detiots D isn't giving me much confidence to start him even IF he gets an expanded role...
Torrey Smith was like Larry last week, he finally exploded, catching 2 Touchdowns as Baltimore completely upended Tampa. Atlanta's weak D is more on the run side of things, but they can be beat through the air. Steve Smith has clearly taken over the Number 1 WR Duties here, but they want to get Smith involved, and they actually delivered, the question is if they can keep it up.
So what do you guys think? Out of the four, who looks the best?
When it comes to Arizona's high PPR points to WR that was mostly due to one week. They have a very good secondary, but they spent the entire game on the field getting picked apart due to altitude/lack of pass rush/inability of offense to get a first down. I don't trust Colston anymore. Guy gets zero seperation anymore and is at best a bad slot guy now, problem is he doesn't play the slot. I don't trust anything on that Raider's offense. The new coach honeymoon is over and I think they get destroyed this week. Also they always play the Chargers tough no matter how bad they are. Think last week was just an anomoly.
To me it comes down to if you think Smith is going to get the targets this week to give you points or not. Also wouldn't read too much into Oaklands decent #12 against the pass rating. Teams stop throwing against them when they get to a big lead. If you look at yds/attempt the are #23rd and pass rtg against they are #28th. Me I would go with Fitzgerald as I see Steve Smith taking away too many targets from Torrey Smith.