Post by El Pollo Guerrera on Dec 26, 2014 22:46:51 GMT -5
Happy Birthday wishes on December 27th to:
Swiss-born WWE/ROH/PWG/CHIKARA/indy wrestler Antonio Cesaro (Claudio Castagnoli)!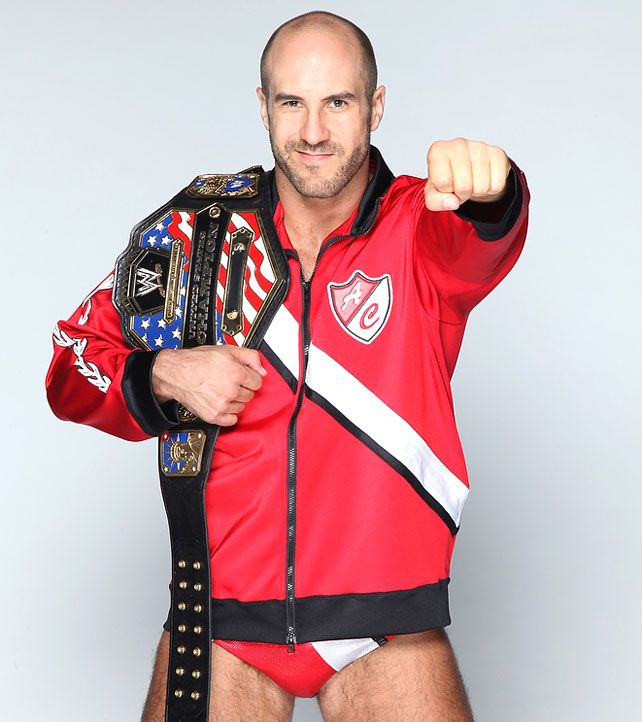 US FCW/Puerto Rico's WWC wrestler and "Tough Enough" winner Andy Leavine!
US indy wrestler Matt Saigon (formerly Ryu Lee)!
US indy wrestler Dom Vitalli!
US indy wrestler Kyle Maverick!
US indy wrestler Billy King!
US TNA/indy/NXT women's wrestler "Rosita" Thea Trinidad (former TNA Knockout Tag Champion with Sarita, now one of Adam Rose's 'Rosebuds')!
US indy women's wrestler Nikki Lane!
Canadian wrestler Bill Skullion!
UK wrestler Damon Leigh!
UK wrestler Dunkan Disorderly!
UK wrestler Brett Summers!
Japanese FMW/AJPW/NJPW/NOAH/ZERO-1/freelance wrestler/karate teacher Masashi Aoyagi (kicking the bejeebus out of Atsushi Onita during an early FMW match)!
Japanese Dragon Gate/KAGEKI/freelance wrestler Diablo!
Japanese Ice Ribbon/freelance joshi Hikari Minami!
Japanese DDT/freelance joshi Yuka Sakazaki!
Mexican AAA/indy wrestler Venum (formerly Lucky Boy)!
Mexican AAA/indy wrestler Rey Imagen!
Retired US women's wrestler/manager Bunny Love (wife of Paul Christy)!
Retired WWF/indy/Japan's AJPW/NJPW wrestler Mike Barton (aka. Bart Gunn)!
Semi-retired US WWF/NWA/indy wrestler Bill Eadie, aka. Demolition Ax!
Retired WCW/WWE wrestler/football player/current actor Bill Goldberg!
Retired WWF/indy women's wrestler/manager/bodybuilder/porn star "Chyna" Joanie Laurer!
EDIT:
And remembering those notable wrestlers who have passed...
- "The Wall/AWOL/Malice" Jerry Tuite (1966 - 2003)