Post by Some Guy on Dec 29, 2014 1:52:17 GMT -5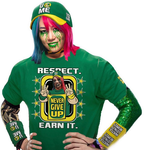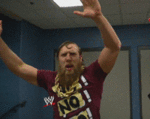 Boyhood
Whiplash
Birdman
Nightcrawler
Gone Girl
Grand Budapest Hotel
Interstellar
Snowpiercer
Obvious Child
Under the Skin
Babadook
Edge of Tomorrow
And a bunch more I'm not even listing. Sure most of these weren't huge hits, but this article is a gross oversimplification of the current happenings in the movie world. With Amazon Prime, Netflix and so many others expanding into either the movie business or getting movies early, I'm really not that worried. This was a really strong year movie wise, so I'll freak out when we have a shitty year ruled entirely by franchises at the top.
I would agree with you. There are tons of charecter driven movies that appeal to an adult audience released every year. The main problem is the one's that make their way to multiplexes are all sandwiched in the same 2-3 month window for awards seasons. Unless you live in NY or LA or some other large city the only option most of the year is romcom,kiddie flick,scifi,superhero or horror movie .
Most of these were released throughout the year, but I see what you mean mostly. It is hard for most of the lower budget original flicks to make it to 3,500 theater wide releases, so a lot of people will miss them. That's why it's important for places like Amazon or Netflix to grab them early, like they did with Under the Skin, Coherence and Snowpiercer. I'm still a little mystified as to how Under the Skin didn't hit theaters, especially after Lucy went nuts at the box office a few months later, but whatevs. I can see why it wouldn't grab a mainstream audience I suppose.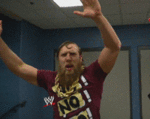 I got it mixed up. They haven't made a relevant movie since Toy Story 3, four years ago, and haven't made an ambitious or interesting movie since Up, over five years ago. It's still worth pointing out that Pixar's been out of the conversation for a good while.
Fair enough, I don't disagree. I just thought it was a slight at Toy Story 3.