Post by El Pollo Guerrera on Dec 30, 2015 22:31:38 GMT -5
Happy Birthday wishes on December 31st to:
US ROH/CZW/PWG/Lucha Underground/WSX/indy wrestler "M-Dogg 20" Matt Cross!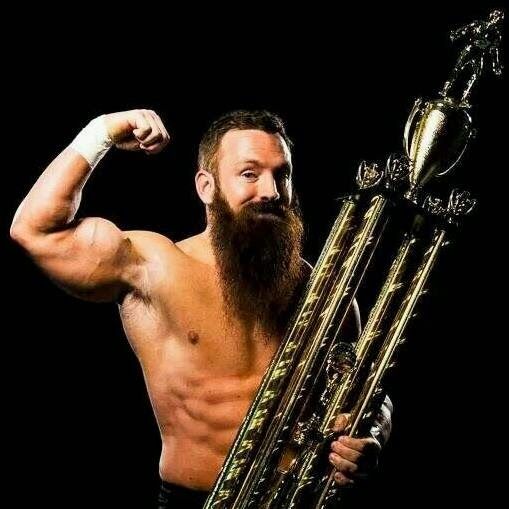 UK-born UK/US NXT/TNA/indy wrestler Martin Stone (worked in NXT as Danny Burch)!
US WWE/UWF/WSX/indy/Japan's ZERO-1 wrestler/trainer Ryan Sakoda!
US ECWA/indy wrestler Cheetah Master!
US indy/FCW/NXT wrestler Marquis Youngston(wrestled as Marcus Owens and Vic Adams in NXT)!
US indy/NXT wrestler Rashard Goff (wrestled as Damian Richards and Dino Carter in NXT)!
US indy wrestler Ronnie Zukko!
US indy wrestler Sean Cordova!
US indy wrestler Zach Thompson!
US indy wrestler Dick Foley!
US indy women's wrestler Amy Hennig (daughter of "Mr. Perfect" Curt Hennig, sister to "Curtis Axel" Joe Hennig)!
Canadian women's wrestler Cathy Cougar!
UK wrestler Maverick!
Mexican CMLL/AAA/indy/US WWF mini wrestler Tsuki (formely Max Mini, Mini Rey Miisterio Jr., Venezia, and Mascarita Sagrada, Jr.)!
Mexican AAA/CMLL/indy wrestler Tornado Negro!
Mexican IWRG/indy wrestler Judas el Traidor!
Mexican indy wrestler Gato Fantasma!
Mexican indy wrestler Angel Suicida!
US former indy wrestler The Big Schwag!
US retired WWF/APW/indy wrestler Robert Thompson!
US retired indy women's wrestler Molly McShane!
US model/former TNA valet/NXT women's wrestler/ring announcer "Jamie Keyes" Brittany Beede!
Canadian retired wrestler Vance Nevada!
Japanese retired UWFi/AJPW/NJPW/HUSTLE wrestler/MMA fighter Yoji Anjo!