Post by markymark on Dec 20, 2018 11:12:02 GMT -5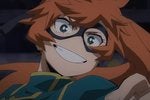 That was bad and Gaburick/Dixie pretty much let him do it because all Dixie cared was Josh plugging her twitter account and ignore old TNA social media. If Josh tries to troll again like in the Dixie Era he will get fired on the spot.
Im expecting Garrett Kidney to be the VP of Digital Content once Joshs contract runs out, Josh will probably go to ROH to work together with Madison.

Why would ROH waste money on the worst announcer ever? Why would they hire a toxic shithead?
Never said to bring him as an announcer, they could put him to work backstage, at least as a graphic designer and help improving ROH posters.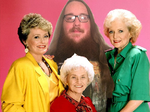 Gaburick gave him a 7 year contract(means expires in 2021), his role was pretty much as the Borash of IW, but once Garrett Kidney got hired he lost some power, Garrett is expected to take over all Digital Content once Josh contract expires imo. Also remember that there was the plan of moving Josh backstage but JB went to WWE and those plans were nixed.

But yeah Josh behavior has been decent since Callis took over, because he knows that Callis could fire him if he shows toxic behavior(Hania, Patron, Aries)


I was just thinking "well although the company is a turgid morgue at least they've stopped the grandiose statements. It's been ages since someone has made a Dixie style claim"
Well....good one Josh.
He put over Kevin Sullivan who has done a hell of a job in the production aspect, I remember in TNA when their posters/graphics were stuff like this.
Or lazy work like this