Post by El Pollo Guerrera on Jun 29, 2019 22:54:30 GMT -5
Happy Birthday wishes on June 30th to:
US AEW/ROH/indy/WWE/OVW/Japan NJPW wrestler Cody Rhodes (son of Dusty, brother of "Goldust" Dustin, formerly known as "Stardust" and "The American Nightmare")!
US WWE/NXT/ROH/indy wrestler Scott Dawson (of The Revival, formerly known as KC McKnight)!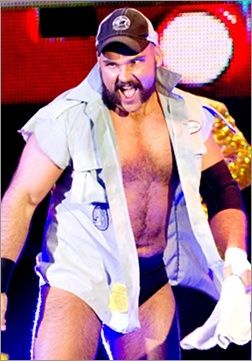 US ROH/indy/Japan NJPW wrestler Will Ferrera!
US indy wrestler "Desirable" Dustin Corino!
US indy wrestler Christopher Avery Queling (aka. Ben Cromwell and The Japanese Assassin)!
US indy wrestler Johnny Swashbuckle!
US indy wrestler Joshua Singh!
US indy wrestler Junior Garza!
US indy wrestler Dyron Flynn!
US WWE/FCW/OVW women's wrestler/model Alicia Fox!
US ImpacTNA/SHIMMER/indy women's wrestler Su Yung (formerly NXT's Sonia, wife of Rich Swann)!
US indy referee Tyler Dunn!
Canadian wrestler Sheldon Jean!
Canadian manager/occasional wrestler Brian Sommers!
Japanese AJPW/Osaka Pro/freelance wrestler The Bodyguard (aka. Kurofuku and MACHO Samurai)!
Japanese ZERO-1/Ganko Pro/freelance wrestler/MMA fighter Kazuki Okubo!
Mexican indy wrestler El Metrosexual!
Mexican CMLL/indy wrestler Rene Guajardo III (son of Rene Guajardo Jr., also wrestled as Hollywood)!
Mexican indy wrestler Aguila Azteca!
Mexican LLF/indy luchadora Sirenia!
Mexican inactive indy luchadora Metalika (cousin of Rey Misterio Jr.)!
Mexican former indy promoter Octavio Rivero (IWL Indendent Wrestling League)!
US inactive indy wrestler JT Blackstar!
US former indy wrestler Mikey Chase!
US former indy wrestler Austin Rhodes!
US retired ECWA/JAPW/indy wrestler Rik Ratchett!
US retired wrestler Paul Swanger, aka. Paul Big Bear and the Concrete Cowboy!
US trainer/former promoter/retired Memphis/indy wrestler "Nightmare" Danny Davis (former owner of Ohio Valley Wrestling)!
US retired NWA/WCW/ECW/WWE/indy/Japan wrestling legend Terry Funk (son of Dory, brother of Dory Jr.)!
And remembering those notable wrestlers and personalities who have passed...
- "Strangler Ed Lewis" Robert Herman Julius Friedrich (1891-1966)
- Victor Quinones (1959 - 2006)