Post by Dr. T is an alien on Jan 4, 2021 13:09:28 GMT -5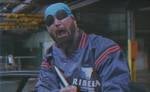 The NFL moved this game to prime time because it would decide a division and Philly had every chance to win it but laid down for the world to see.
Honestly though, why wouldn't they put the backup in this game to see what he can do? Backup QB is a very important position but one that does not get much in the way of practical experience to see if you got a decent one. So much can ride on having a decent one (it's why they get paid so well) and no situation is a better testing ground than a game that you don't care about the outcome but the opponent sure as hell does. This isn't putting him out against the scrubs in a preseason game. This is letting him face a team fighting for a playoff spot. If he can even sort of perform well, then you know that you have a decent one.
Honestly, it is EXACTLY what the Steelers did yesterday, but for the whole game instead of just a quarter. Mason Rudolph demonstrated to the Steelers yesterday that even if he might not be the future of the franchise he certainly can be that reliable hand when needed. He may not be a franchise QB, but he demonstrated yesterday that he can, in fact, play NFL quality football, something he did not always do last year. He was one non-PI call away from tying the game yesterday and possibly keeping the Browns from making the playoffs. I mean, it also wasn't his best pass of the day either but in any other game it would not have mattered as they would have gotten a second shot at that 2-pt conversion, but the point is he did drive them down the field like an actual NFL quality QB should be able to do, and in crunch time no less. Now the Steelers know that they don't have to draft a QB unless an actual franchise QB drops to their draft position, which is unlikely.