Post by El Pollo Guerrera on Dec 29, 2016 22:25:15 GMT -5
Happy Birthday wishes on December 30th to:
US TNA/ROH/indy wrestler Eddie Edwards!
US indy wrestler "Dirty" Don Montoya (teamed with Mike Quackenbush and Reckless Youth as the Black T-Shirt Squad in the late 90's)!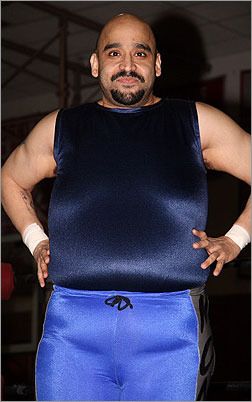 (photo from CHIKARA's first show, main event of The Black T-Shirt Squad (Don Montoya, Mike Quackenbush and Reckless Youth) against The Gold Bond Mafia (CM Punk, Chris Hero and Colt Cabana))
US indy wrestler Jason Gotti!
US indy wrestler "TLA" Johnny Kealoha!
US indy wrestler Jesse Burke!
US indy manager/wrestler C-Red!
UK wrestler Colossus Kennedy!
Japanese AJPW wrestler The Great Mucha!
Mexican CMLL/IWRG/AAA/UWA/indy wrestler Tony Rivera!
Mexican-born US Lucha Underground/Mexico AAA/IWRG/indy wrestler Fenix (formerly Mascara Oriental)!
Mexican AAA/indy wrestler Laredo Kid!
Mexican AAA/IWRG/indy wrestler Bobby Lee Jr.!
Mexican AAA/IWRG/indy wrestler Toxico (formerly Psicosis III, now in legal struggle to use Toxico name)!
Mexican CMLL/indy wrestler Infierno!
Mexican IWRG/indy wrestler Galaxy!
Mexican AAA/CMLL/indy luchadora La Dama de Hierro (also worked in REINA in Japan)!
Hawaiian retired US NWA/WWF/indy wrestler Dean Ho (real name Dean Higuchi, he helped a young Richard Blood come up with the Ricky "The Dragon" Steamboat gimmick!)!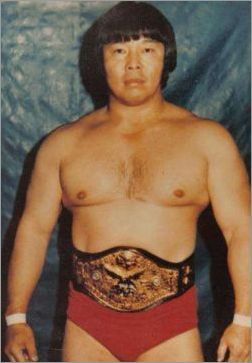 Japanese retired AJW/JWP joshi "Nancy Kumi" Kumiko Kaneko (also one of the founders of JWP)!
Japanese retired AJPW/WAR/SWS wrestler "HATE" Nobukazu Hirai (he's the guy who was injured by TARU in a backstage fight)!
US former indy wrestler Curtis Slamdawg!
US retired WCW/NWA/indy wrestler Tony Zane (who had a part in one of my favorite moments in wrestling, read in the spoiler)!
Canadian retired US WWF/WCW/TNA/ECW/indy/Canadian wrestler "Jean-Pierre Lafitte/Quebecer" Carl Ouellet!
US retired strongman/weightlifter/US WCW/Japan NJPW wrestler Bill Kazmaier!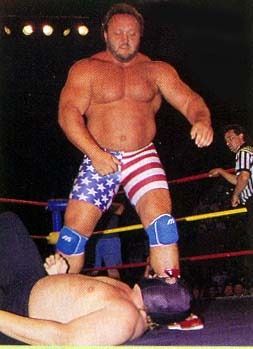 And remembering those notable wrestlers and personalities who have passed...