Post by adamclark52 on Dec 31, 2017 0:27:00 GMT -5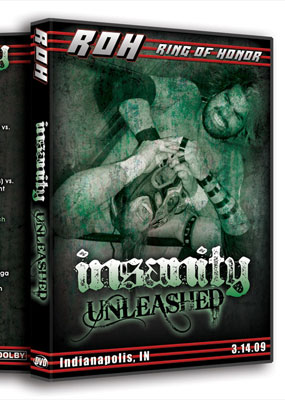 Ring of Honor "Insanity Unleashed"
March 14th, 2009
From the Indiana State Fairgrounds in Indianapolis, Indiana
Commentators: Dave Prazak and Larry Zbyszko
Brian Danielson says that he's suffered a lot of injuries because he gives all every night, as all the wrestlers do. But he feels Bison Smith is out to hurt him so he's bringing it tonight.
Flash Flanagan vs. Spyder Nate Webb
This was a typical Indy match. The only other time I've seen Spyder Nate Webb was in one of the finale of the Ring of Honor verses Combat Zone Wrestling feud where he really only got thrown into barbed wire, or something.
Winner: Spyder Nate Webb
A very young Kenny Omega is ready for Claudio Castagnoli and Brian Danielson.
Nigel McGuinness joins the commentary table.
Claudio Castagnoli vs. Kenny Omega vs. Brian Danielson
This really interested me because I haven't seen anything of Kenny Omegas pre-Bullet Club, aside from clip videos. It was a strange concept though because only two guys could be in the ring at one time and the third guy had to stay outside and wait to be tagged in. They tried their best but it was a stupid concept and the match really suffered. It could have been A LOT better.
Winner: Claudio
After the match Bison Smith attacks Brian Danielson
Jay Briscoe tells Chris Hero he's gonna have Man Up tonight.
Chris Hero w/Larry Sweeney and Shane Hagadorn vs. Jay Briscoe
Hero had quite the porn 'stach here. I guess he heard the line "flavour saver"
AND THOUGHT IT MEANT FOOD!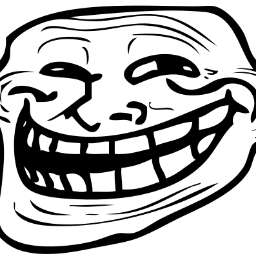 BECAUSE HE GOT FAT!
This was an okay match. Nothing special.
Winner: Chris Hero
For the Ring of Honor World Tag Team Championships
Kenny King & Rhett Titus vs. Kevin Steen & el Generico (champions)
Kevin Steens knee was in bad shape here so he had to hold back. It was still an entertaining match. The comedy from Rhett Titus was pretty funny and I bet this match was really fun live. I could tell that Larry Zbyszko was very impressed by these guys.
Winners: Steen and Generico
As soon as it ends the American Wolves attacks Kevin Steen and el Generico but Jay Briscoe comes to their rescue.
Bound by Hate promo.
Silas Young vs. Bison SmithTHIS WAS NOT THE SILAS YOUNG I LOVE
. He came out to
Don't Stop Believing
and was bouncing around slapping the crowds hands. It was some other "Silas Young".
*sobbing*
No disrespect to the late Bison Smith; I'm sure Silas wants to forget this match too. It was a total mauling.
Winner: Bison Smith
The American Wolves w/Larry Sweeney vs. Roderick Strong & Brent Albright
I'm having such a hard time getting over that last match that I couldn't pay this one much attention. I mean, Roderick Strong and the American Wolves being three-quarters of the match didn't help.
Winners: Roderick Strong & Brent Albright
Wrestling at the Gateway Promo.
No Disqualifications Match
Jimmy Jacobs vs. Delirious
I've only seen a few of his matches but I'm starting to thing Delirious is Ring of Honors "Kane", wherein you think you're gonna get something nuts and then when it's over you're like
"...I thought I was gonna get something nuts"
. Jimmy Jacobs delivered and took the more brutal punishment here.
Winner: Jimmy Jacobs
Tyler Black & Jerry Lynn vs. Austin Aries & Nigel McGuinness
This was an entertaining, meaningless "get 'em on the card" match.
Winners: Tyler Black & Jerry Lynn
___________________________________________________________________________________________________
This show didn't do much for me. The Kenny Omega match was such a disappointment that I was taken out of it quite early. And that wasn't because he was too green or something back then. It was just a stupid, stupid concept. Then seeing Silas Young acting like a fool just totally took me out of it. I had to go hunting then masturbate with some sandpaper while listening to Ted Nugent to get over seeing that.
You know what I did like about this show though? Larry Zbyszko was really good on commentary. I've always liked listening to his voice. He just comes across as one of those guys that's seen everything, knows everything and always says the right thing but isn't high and mighty about it. I don't know how many other Ring of Honor shows he added commentary to or even if he knew who they were but he really came across good here. He was knowledgeable, he put everyone over, he seemed interested and he never really talked about himself. I know Ric Flair was doing stuff with Ring of Honor around the same time and that's been well documented in a very negative light. Well I don't know much about Larry Zbyszkos time in in Ring of Honor but he came across as the polar opposite of Ric Flair in Ring of Honor.
The show is worth watching just for him.