Post by DiBiase is Good on Aug 15, 2019 22:24:35 GMT -5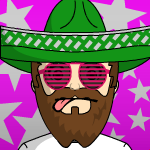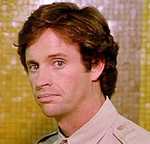 I'm sure the Man United fans are all arguing that the Charity Shield should be included. If that was regarded as a trophy, which it shouldn't! that would make it 66-61 to United.
However, I don't regard the Super Cup, Intercontinental Cup or World Club Cup as a proper trophy so that makes it a 42-42 tie in my book
I've seen a few saying it should be included. Although Ferguson himself never saw it as anything other a pre-season friendly and said he just used it as an extra match to gauge players' fitness. I've also seen several United fans before yesterday saying that the Charity Shield isn't a major trophy and United still had more trophies than Liverpool even if you don't count it. Now since Liverpool's win yesterday, several of them are seeing it as a trophy again, just to try and claim the "more trophies" tag.
I notice the Super Cup's Wikipedia page has been edited frequently in the last 24 hours. And now the first paragraph specifically mentions it not being a major competition. Didn't say that two days ago, can't imagine why.
Not saying Liverpool fans aren't petty as well because they lorded it over United with "come back when you've won 19 Leagues". United did just that, so it immediately became "errr.... come back when you've won the European Cup more than us". (Although I did chuckle at the one before 2008 when it was "come back when you've won more European Cups than Nottingham Forest").
Personally I've never considered the charity shield as anything other than a friendly. The Super Cup isn't much better but in certain countries it is considered a major honour. It's not seen here in the UK as a particularly big honour, yet outside the UK, it carries a lot more prestige. I don't really know what to class it as and to be totally honest, it we hadn't played Chelsea in the match yesterday, I would have cared a lot less. I was more concerned about the extra time affecting Liverpool's Premier League match this weekend.